Tyler Prevost

President

Tyler's career began in electrical before coming back to construction and carpentry work. He first founded Cobra Construction doing commercial and residential constructions, before teaming up with Shane and forming Cobra Structures.

Shane Prevost

Vice President

Construction has been a big part of Shane's life since learning from his grandpa. When Shane's brother Tyler asked him to team up with him, Shane used what he learned in residential and commercial construction and applied it to pre-engineered fabric building construction.

Victoria Stagg

Director of Operations

Victoria is a problem solver who enjoys working on a wide range of projects, which allows her to make sure things run smoothly at Cobra. She is considered the class-clown of the office, instigating fun and business, sometimes both at the same time to keep up the morale at the office.

Chuck Fortier

Sales Manager

Chuck considers himself a career problem solver which lends itself well to the world of sales. Chuck brings over 20 years of construction-related sales management experience to Cobra, well-positioning Cobra to lead the way in building quality, installation expertise, and overall customer satisfaction.

William Lopez

Project Manager/Structural Engineer

William is an experienced Professional Engineer (P.Eng.) and a member of Engineers, Geoscientist Manitoba (EGM). He has a proven track record of successfully preparing and executing project plans and programs ensuring a timely, safe, and cost-effective design implementation during the life cycle of the projects.

Tina Johnas

Office Administrator / Reception

Tina is the Office Administrator and Accounts Payable guru at Cobra. Being a mother of four rambunctious kids, Tina finds her role as Mom has bled into her professional life, being the 'Office Mom'. Her 'mom voice' has proven itself to be handy when working through solutions.

Nik Kowalski

Marketing Specialist

Nik is a number cruncher and social media addict who enjoys seeing results in anything he sets his mind to. Recently graduated from both Red River College's Creative Communications program and the University of Winnipeg, Nik is eager to make a positive impact.

Alyssa Rewucki

Graphic Designer

Alyssa is a recent graphic design graduate with an affinity for pops of colour and fine details. She loves getting her hands on anything that will allow her to be creative; whether it be digital media, print media, or helping pick interior finishes for Bison homes, she's ready to jump into any project.

Kirstie Roux

Front Desk Receptionist

Kirstie is the newest member of the Cobra team. She has an eye for detail and superb organizational skills. Kirstie's bubbly personality is a great addition to the Cobra office.
Chad Kendel

Shop Supervisor

Randy Janzen

Welding Foreman

Lee Van Damme

Carpenter

Evan Walker

Carpenter

Quinn Boroski

Building Installer

Joey LeBlanc

Building Installer

Ryan Cleary

Building Installer

Joel Schreyer

Labourer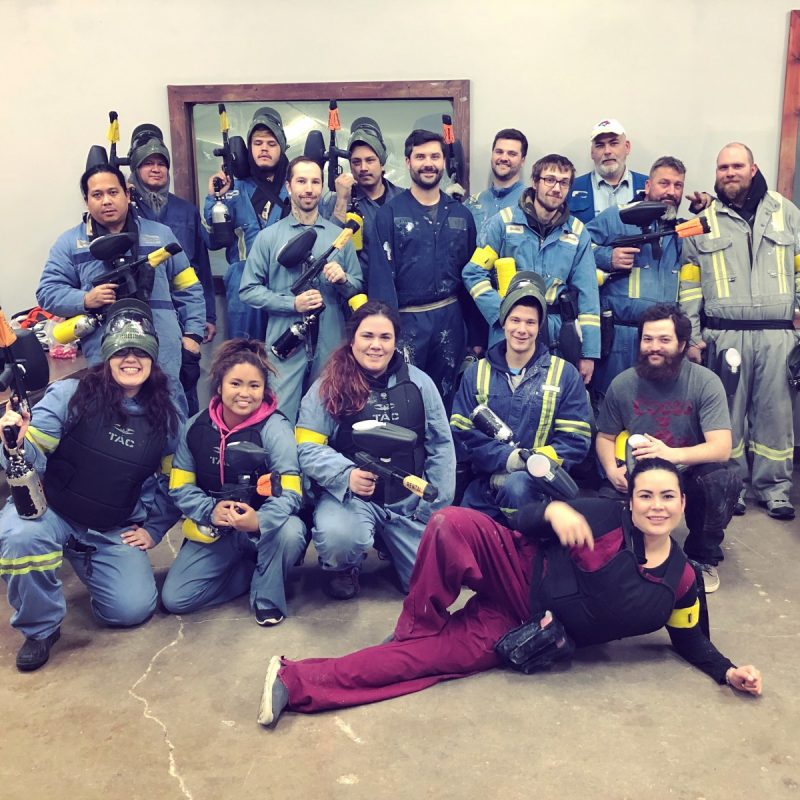 The Installation Team
All of our engineered fabric structures come with a prorated warranty of up to 20 years on the main fabric structure and fabric cover. Any engineered fabric building installed by Cobra Structures includes a 1-year guarantee on workmanship.
Careers